Expendable hollow retrievable perforating system
Expendable Hollow Retrievable Perforating Systems are designed to be run on Wireline, Tubing and Coiled Tubing operations with a high-quality standard. All explosive parts are optimized for the best perforation performance. For highest flexibility, deep penetrating and big hole charges are available. Additionally reactive liner charges are available.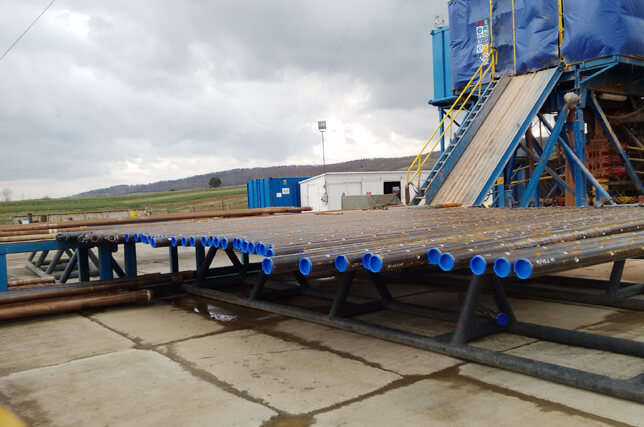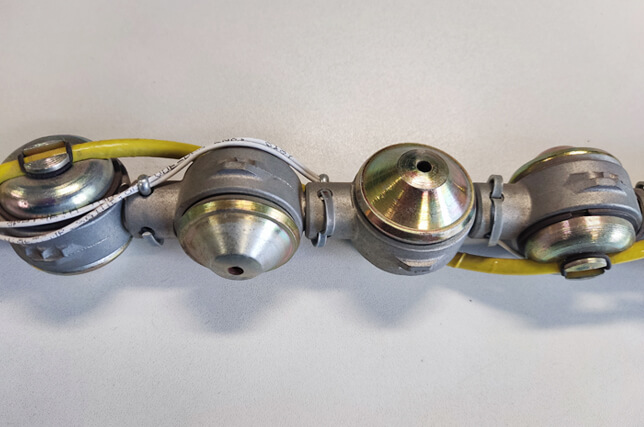 Through tubing gun systems
STRIP GUN:
Retrievable Strip Gun with its encapsulated TTG charges is an ultra high performance semi expendable gun system for through tubing application.
LINK GUN:
Link Gun with its encapsulated TTG charges permits the advantage of a steel charge combined with a die cast link for debris economy performance. This fully expendable gun finds application in through tubing operations where deep penetration phased perforations and moderate costs are primary considerations.
Horizontal pump down plug&perf method
GT provides pump down selective fire plug&perf, which is very flexible multistage well completion techniques for cased hole wells. Plug&perf operations are designed for efficiency and accuracy, which can reduce costly downtime between stages thanks to utilized state of the art technology like electronic addressable switches with real time shot detection system, electronic FR-safe detonators. System is equipped with an intelligent electronic circuit to deal with misfires by skipping the faulty gun, allowing perforating to continue downhole with the rest of the functioning gun-string.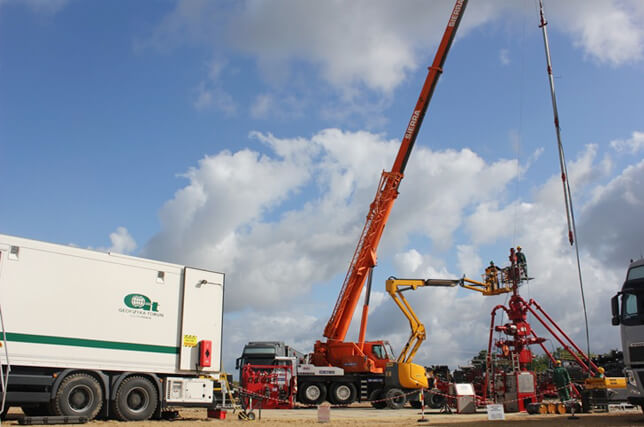 Propellant stimulation technology
Utilizing propellant stimulation technology, production/injection enhancement is accomplished through perforation breakdown and near wellbore stimulation. Modeling software and data acquisition using high-speed gauge are available.
The StimGun family of products consists of three unique tool configurations:
StimGun assembly, a conventional hollow steel perforating gun and a sleeve of special propellant material surrounding the gun
Stim Tube tool consist a modeled cylinder of propellant material surrounding an internal steel support tube containing detonating cord
Well Stimulation Tool (WST) consisting of a cast cylindrical rod of a proprietary oxidizer/resin material with a central ignition system. It is primarily used in perforated or open hole wells with no inner diameter restrictions
Propellant technology benefits:
removes wellbore damage caused by drilling fines, cement, mud cake, scale, bentonite etc.
creates multiple fractures
enhances production/injection rates
reduces costs of hydraulic fracturing by breaking down formation
improves effectiveness of acidizing by using propellant before acidizing